Sheffield evangelists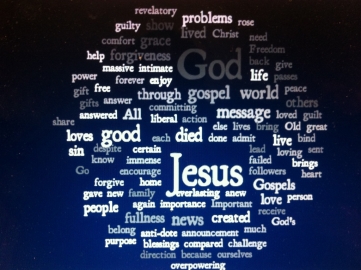 This page is for the lay evangelists of the Anglican Siocese of Sheffield.
I was privilaged to join them for a day conference on the 'Gospel in the Gospels' and here are the resources from 20th October 2012.
Here is a picture of the word cloud we generated from our 'Answers on a Postcard' - each of us wrote down what the gospel message was and the most frequesnt word is the largest.
We looked at a presentation which is saved here as a PDF
We watched J John 'He is the One' video from YouTube
Here is the PDF of 3 relationships presentation
All good wishes to the lay evangelists in Sheffield!
---