Roman Catholic Diocese of Northampton / Ecumenical Commission 5th May 2012
It was a great joy to be with the commission and explore the question: 'What is the gospel we share?' One exercise was for each delegate to write down their own definition of the gospel message, on a post card, in no more than 20 words. 40 cards were returned and the text entered in to 'www.wordle.net' to produce the following word cloud: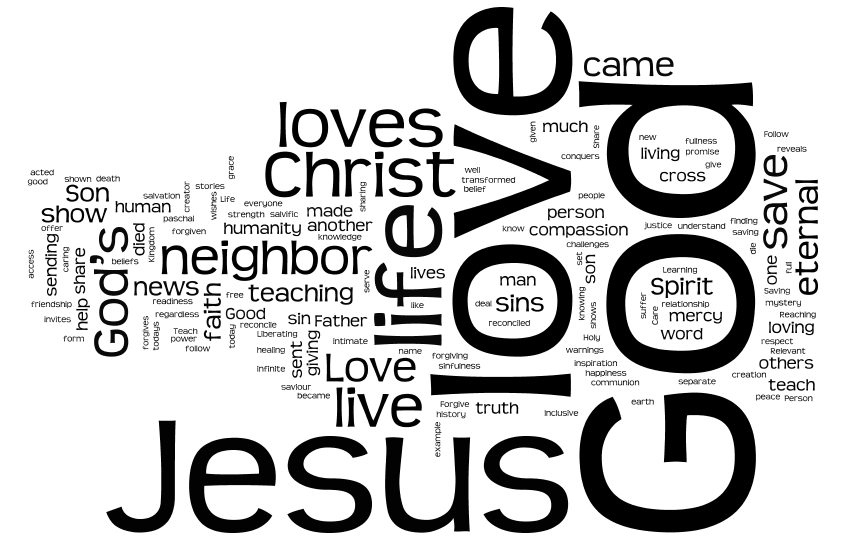 To download this word cloud picture, click here.
To see the text from the 40 cards which created this word cloud click here.
To download the PowerPoint presentation click here.
To see the video by J John: 'He is the one', that illustrates the '360 Gospel, see Youtube link here.
---